Beaches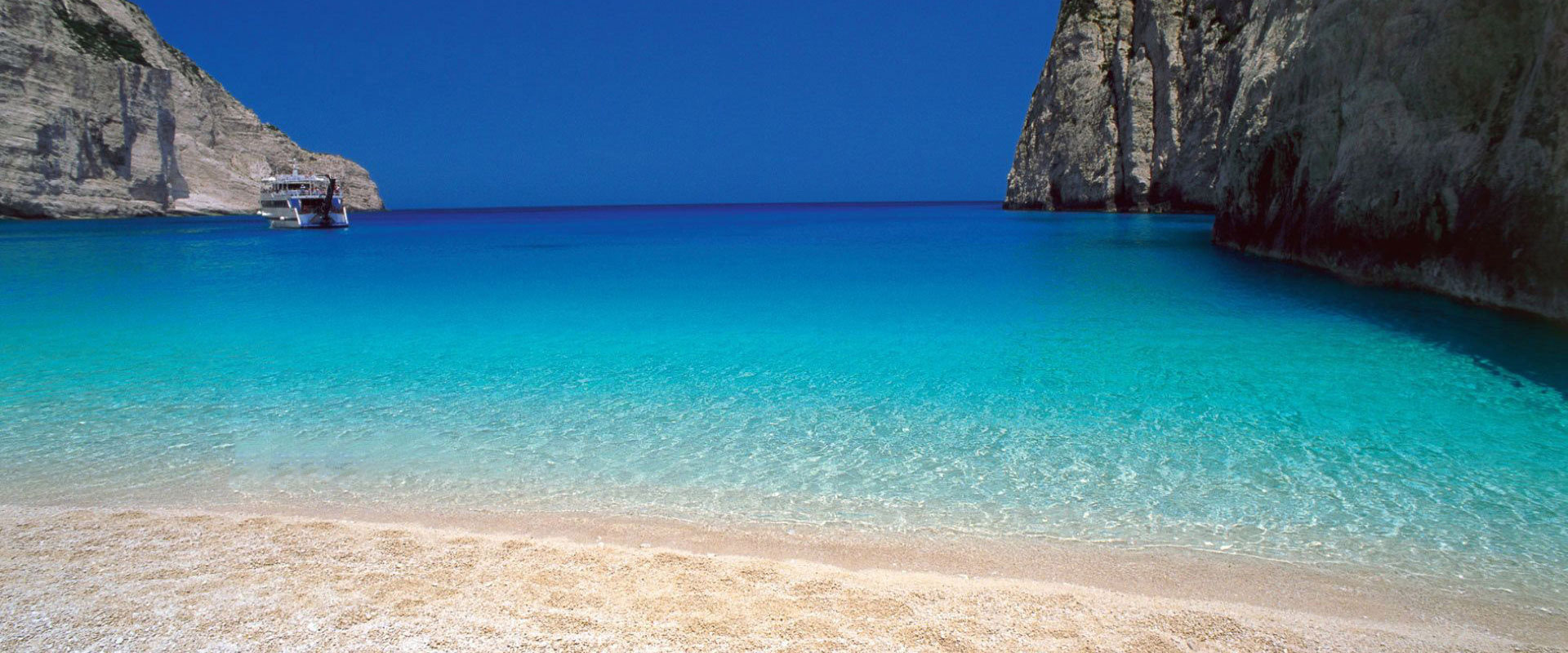 If we could describe Lefkada by just one word, this would be for sure "Beaches"! The island is famous mostly for the pure and crystalline water of Ionian Sea. Whichever side you move towards to, you will find clean and azure sea to swim.
The most famous beaches are those of the west side of the island; Kathisma, which is the most well-known one, is a lengthy, cosmopolitan shore, organized with sunbeds and umbrellas, taverns and beach bars and will impress you by its white pebbly sand. It is easily accessible, but because of the high number of everyday visits we would suggest that you go in the mid-week and avoid weekends. Moreover, waves are a really frequent phenomenon; this is ideal for games in the sea but you should also be very careful because sometimes it may turn out to be dangerous. Finally, Kathisma is a beach that deepens suddenly, so we would suggest that kids are always accompanied and never left alone.
Certainly, the most impressive beach of Lefkada is Porto Katsiki; it is deservedly ranked among the 6 best beaches of the Mediterranean sea! When you start descending the 100 stairs that lead to the shore (after the parking area), you will understand that you will live an unprecedented experience… Imposing rock, white sand, light-blue water. The beach doesn't have any sunbeds or umbrellas so if you go during the dangerous hours of the sun you need to take with you everything that you may need. Moreover, you can buy something to eat or drink by the canteen that you will find just before descending the stairs. Alternatively, you can reach the shore by boat, starting from Vasiliki or Nydri.
However, our favorite beach is…Egremnoi! It is a shore of 2km, with light brown sand and turquoise water, which could remind you of the Caribbean beaches! Because of the difficulty in accessibility (as you reach the shore by descending 350 stairs after the parking area) it is incomparably less crowded compared to other beaches of the same length. However, this difficulty is the biggest challenge for you to visit it, combined with the fact that you can isolate from other people by wandering in the beach and finding a place where you can enjoy your day just with your company! Also, there is a small canteen in the beach where you can find water, cocktails and snacks during the whole day.
Other beaches in the west side of Lefkada, calmer but equally clear, blue and long are Gialos, Mylos, Kalamitsi and Pefkoulia. Aghios Nikitas, the picturesque village, has its own beaches that are smaller, highly visited and more familial.
If you want to move towards the east side of the island, the beaches of Nikiana, Episkopos and Lygia will host you for a calm and relaxing swim! Of course, you can visit the famous shore of Nydri but also those of Vasiliki and Agiofili.